ID card photo capture, upload, and cropping
BadgeMaker Identity, allows you to capture and manage photos for ID cards, badges, and access control systems. With our powerful ID card photo capture, upload, and cropping feature, you can easily create professional-quality identification cards that meet your organization's specific requirements.
Effortlessly Capture Photos with Advanced Tools
BadgeMaker Identity offers an intuitive capture tool with face recognition technology, auto cropping, and the ability to capture three pictures from which you can select the best one. This ensures that you capture the most accurate and high-quality photo of each cardholder. With just a few clicks, you can take photos that meet the necessary standards and portray individuals in the best light.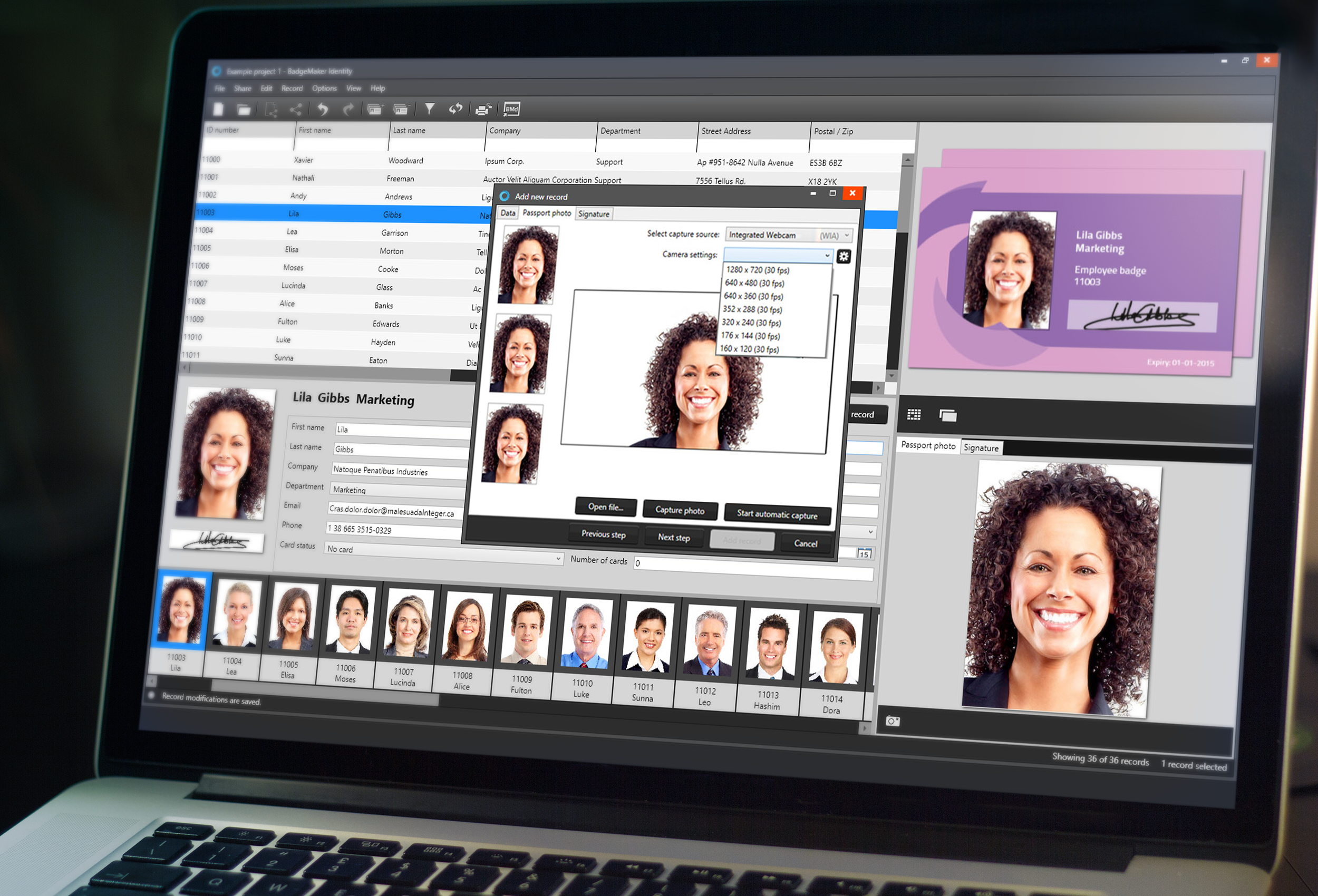 Effortless Photo Upload
With BadgeMaker Identity, you have the flexibility to upload existing photos directly into the software. Whether you have a database of employee images or other sources, you can easily import them into BadgeMaker Identity to associate them with specific cardholders. This streamlines the card issuance process, saving you valuable time and ensuring accurate data integration.
Advanced Cropping and Editing Tools
BadgeMaker Identity provides advanced cropping and editing tools to fine-tune your photos. Our intuitive cropping feature allows you to precisely adjust and crop images, ensuring that the subject's face is properly centered and aligned. This ensures compliance with industry standards and produces professional-looking ID cards.
Seamless Integration and Data Management
BadgeMaker enables you to combine captured photos with cardholder information effortlessly. You can associate the collected data with specific card designs, making it easy to create personalized identification cards that reflect your organization's brand identity.
Unlock the Potential of BadgeMaker
With the BadgeMaker ID card photo capture, upload, and cropping feature, you can create ID cards and badges that are visually appealing and meet the highest quality standards. Streamline your card issuance process, enhance security, and manage your identification data with ease. Discover the power of BadgeMaker today!
Contact us now to learn more about BadgeMaker and how it can benefit your organization's identification and access control systems.