Open Project
BadgeMaker Identity
To open an existing Project select the "Open" link or button. All available existing projects are displayed and you are able to select the project that needs to be opened.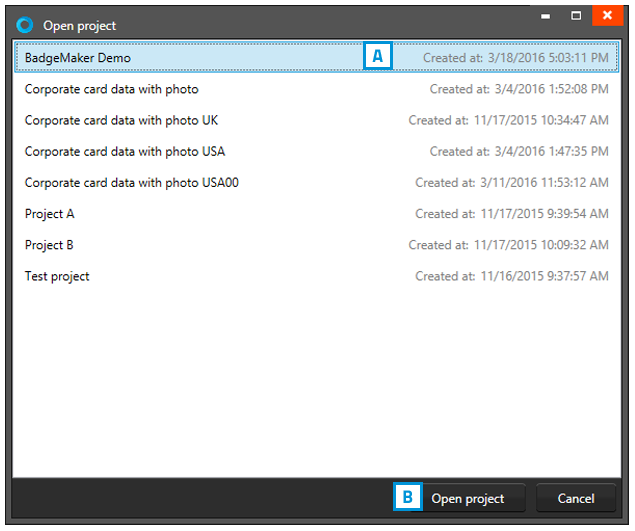 Fig. Example of the Open existing project popup window.
A. Select one of the existing projects
B. Click on the "Open project" button.