ScreenCheck is verheugd u te informeren over de release van BadgeMaker 2.7 ID-kaartsoftware met verbeteringen, fixes en een geweldige nieuwe functie in BadgeMaker Design, genaamd de "Store". De winkel biedt een selectie gratis voorbeeldkaarten om te selecteren en te downloaden; in de toekomst zal de winkel uitbreiden.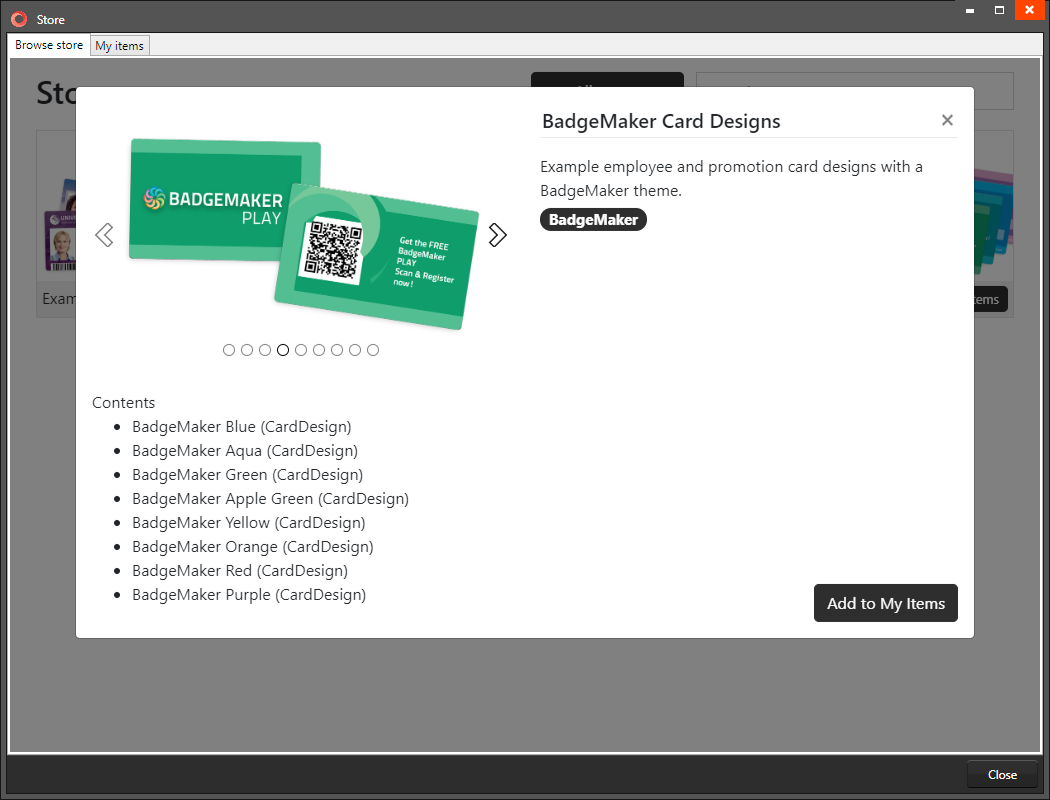 De Store

Start BadgeMaker Design 2.7 om toegang te krijgen tot de nieuwe "Store". De Store is een nieuwe optie in het hoofdmenu waarmee een online winkel in de software wordt geopend. Met BadgeMaker 2.7 kunt u winkelen voor een selectie gratis kaartbundels.
Browse de shop om een ​​van de kaartbundels te selecteren, downloaden en mee te werken. U kunt de geselecteerde kaartbundles vinden in "Mijn items". Selecteer er een, doe inspiratie op en pas het kaartontwerp naar eigen wens aan.



De belangrijkste aanpassingen van BadgeMaker 2.7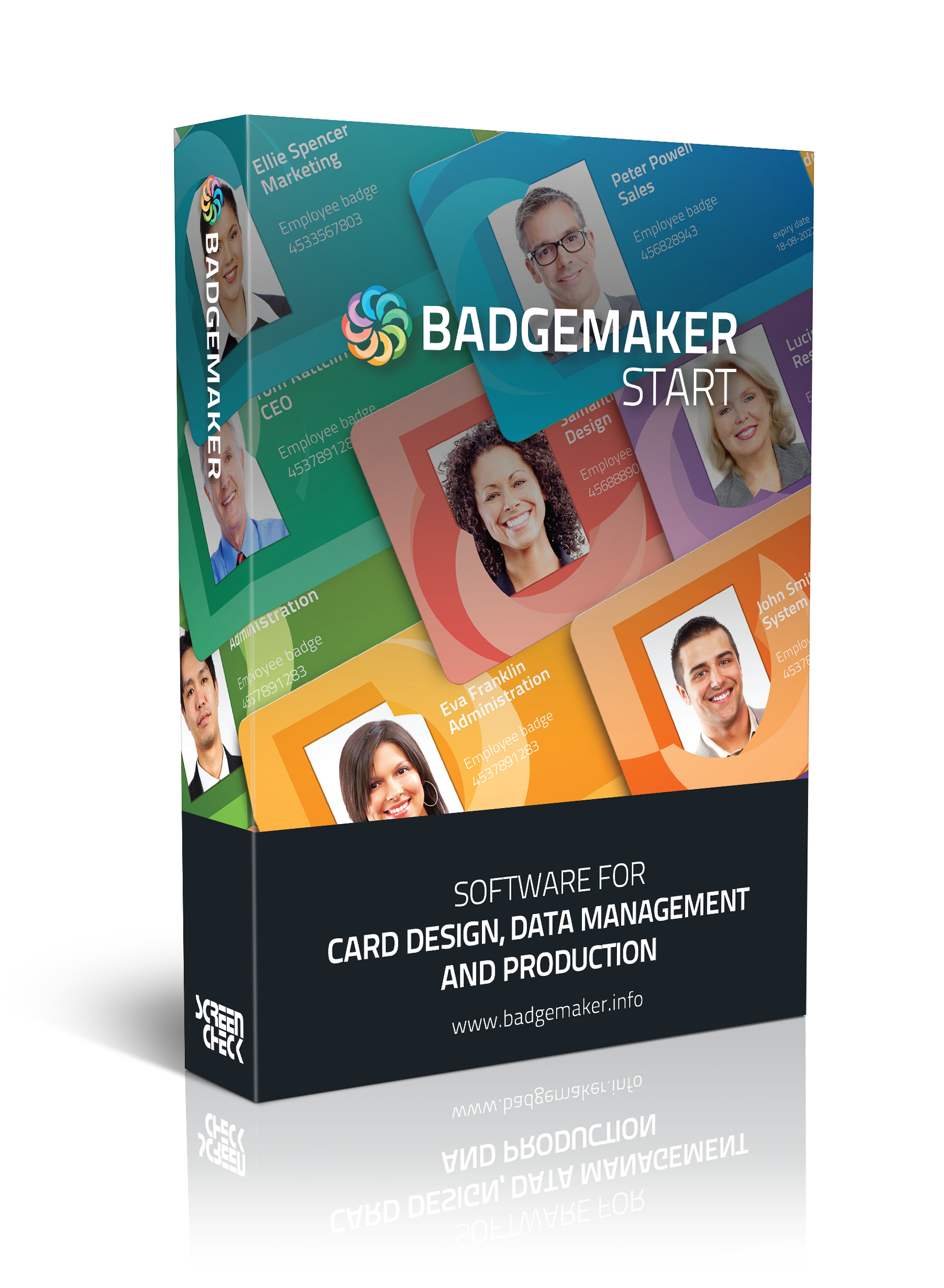 – De BadgeMaker PRO Trial key is ingesteld om binnen 14 dagen te proberen
– De GRATIS versie BadgeMaker PLAY is aangepast en nu beschikbaar:

– 3 kaartontwerpen & 1 project
– voeg maximaal 25 records toe
– printtegoed van max. 5 afdrukken per dag

– BadgeMaker START wordt in prijs verlaagd naar € 95, – MSRP
– De online Store in BadgeMaker Design toegevoegd om kaartontwerpen te downloaden.
– De bestaande vertalingen bijgewerkt en de nieuwe vertaling Turks toegevoegd
– In BadgeMaker Design kunt u nu direct tekst invoeren in het tekstelement op het canvas nadat u het nieuwe tekstelement hebt gemaakt.
– Contactloze codering voor de HDP6600-kaartprinter wordt nu ondersteund.
– De nodige verbeteringen en fixes
ScreenCheck is toegewijd om u te helpen het maximale uit onze producten te halen. Neem contact met ons op als u vragen hebt over deze release.
BADGEMAKER RELEASE NOTES VERSION 2.7:
BadgeMaker Trial key is set to try for 14 days
Turkish translation for BadgeMaker Design & Identity
BadgeMaker PLAY is adjusted to 25 records and a printlimit of 5 prints per day
New features for BadgeMaker Identity
Added support for contactless encoding for the Fargo HDP6600 printer.
Improvements for BadgeMaker Identity
The data import process can now be canceled.
Fixes for BadgeMaker Identity
Fixed that BadgeMaker demo license information was not displayed correctly.
Fixed an issue where all text for a specific font was rendered bold.
Fixed temporary fonts not being deleted correctly.
Fixed that card designs where not updatable in BadgeMaker Share.
Fixed an error with card designs that do not contain any fonts.
Fixed undo/redo behavior when adding biometric images.
Fixed a bug where quick print would not work with a newly connected printer.
New features for BadgeMaker Design
Added an online Store where a selection of card design templates can be downloaded and used.
Improvements for BadgeMaker Design
You can now enter text immediately in the text element on the canvas after creating the new text element.
Copy and pasting elements to another layer will now keep its position correctly.
Fixes for BadgeMaker Design
Fixed that BadgeMaker demo license information was not displayed correctly.